Best dental clinic Kolkata: Are your misaligned teeth and jaws causing pain in your daily life? Are you looking for best dental clinic Kolkata for permanent solutions to fix your teeth problems?
Image Clinic can help!
We are one of the best dental clinic Kolkata with experience of over a decade in the dental industry.
Here is an overview of all the dental problems and the services offered by the best orthodontist in Kolkata at Image clinic.
When to visit the best orthodontist in Kolkata at Image Clinic?
Not all tooth problems can be handled by dentists. Usually, you should visit a dentist to get teeth whitening, treating root canals and general teeth problems.
But it's not always about getting a beautiful smile – sometimes you need specialists to fix teeth alignments, bites, and teeth irregularities.
You must visit the best orthodontist in Kolkata, at Image Clinic for the following teeth problems:
Teeth straightening: If you have crooked teeth and want to make them straight and aligned, you need the help of expert orthodontists at Image Clinic. You may need braces (depending on the case) to fix your misaligned teeth.
Overcrowded teeth: If you have too many teeth causing overcrowding in your mouth, orthodontists at the best dental clinic Kolkata can address the issue by extracting one or two overcrowded teeth, or can even recommend braces.
Bite issues: There are different types of bite problems like overbite, underbite, crossbite, and open bite. These types of bite problems affect a person's face shape and also their daily activities.
Our orthodontists treat such malocclusion or misaligned teeth using various treatments.
Gaps: If you have space between your teeth (naturally or due to losing your teeth) our expert orthodontists can fix it.
Facial Imbalance: Anytime your teeth are causing facial imbalance and don't align together, you must visit the best dental clinic in Kolkata.
Teeth Grinding: If your upper teeth and your lower teeth grind against each other, especially when you sleep and result in sore teeth, you must make an appointment at the best dental hospital in Kolkata.
Temporomandibular Disorders (TMD): If you're experiencing pain in your jaw muscles and you're facing problems moving your teeth, visit an orthodontist immediately.
Sleeping problems: If you're facing breathing problems while sleeping, the reason may be linked to your jaw and teeth alignment. This condition is called sleep apnea and is really serious to be overlooked.
What is the difference between an orthodontist and a dentist?
Firstly, both an orthodontist and a dentist undertake the same training.
But for orthodontists, have to undergo additional training after they graduate from dental school.
The major difference between an orthodontist and a dentist is
Dentists help patients treat overall oral health problems like tooth cavities, mild gum diseases, oral hygiene, and more.
On the other hand, orthodontists specialize in treating alignment of the jaws and moving of the teeth.
What are the various treatments offered by the best orthodontist in Kolkata at Image Clinic?
Our orthodontists offer various treatments, depending on the severity of the case.
Generally, orthodontist treatments involve movable and fixed appliances.
Fixed appliances treatment includes:
Braces: These are the most common fixed appliances. Braces are of different types and are attached to the front of the teeth. They work by putting pressure on the teeth to move them, slowly, to the targeted location.
Special fixed appliances: This treatment is used to control thumb sucking and tongue thrusting.
Fixed space maintainers: This dental treatment is used when teeth fall off naturally (especially among children). Orthodontists fix space maintainers in the mouth to ensure that the space is open until new teeth grow in that place.
Removable appliances treatment includes:
Aligners: Aligners are the alternative to braces and their purpose is the same as that of braces – to move the teeth to the desired place. The only difference is, they are virtually invisible.
Removable space maintainers: This is also the same as fixed space maintainers, with the only difference being that they are made of plastic or wire with an acrylic base and can be removed anytime.
Jaw repositioning appliances: These dental appliances are placed either on the top or at the lower jawline to train the jaws to close at a better position.
Lip and cheek bumpers: This treatment is used by our orthodontists to treat conditions when the lips and the cheek muscles exert too much pressure on the teeth.
Palatal expander: This dental treatment is used for arching the upper jaw with plastic plates attached over the roof of the mouth.
Removable retainers: The best orthodontist in Kolkata, at Image Clinic uses this device to stop the teeth from going back to the previous position.
Headgear – This dental treatment is used to slow down the growth of the upper jaw.
Conclusion
Your teeth are a very crucial aspect of your face and personality. Any misalignment or teeth problem can affect your daily life as well as your confidence and self-esteem. So why take a chance?
Visit the best dental clinic Kolkata, Image Clinic, and fix all your teeth today with the help of expert orthodontists.
So what are you waiting for? Your set of beautiful teeth is just a phone call (94337 06234) away!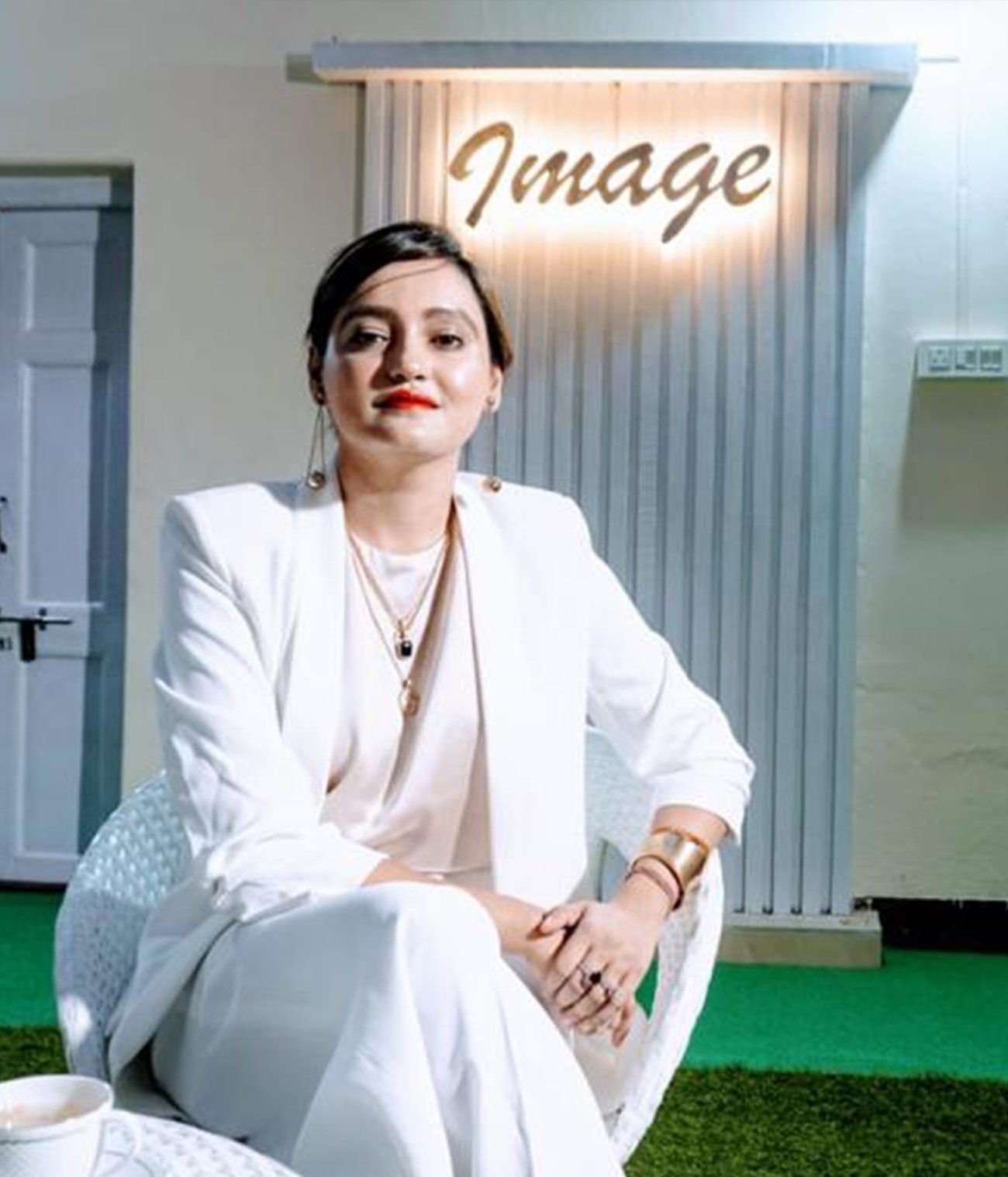 Smile Designing And Facial Aesthetic Expert