At Image Clinic, each of our skin services and treatments is modified to suit your needs. Every individual's needs are different and thus we prescribe treatments best suited to your required goals, priorities and tolerance to pain. All our doctors are extremely skilled with an international approach and training to their work providing the best skin treatment in Kolkata.
The training sessions provided to the doctors help them stay up to date. This has enabled the doctors to select and create new treatment plans with the least downtime and virtually painless skin treatments. All the dermatology concerns are also addressed with care and understanding of the impact of the treatment on the patient.
Image Clinic's Best Skin Treatment in Kolkata Laurels:
Anti-wrinkle treatment:
''The first impression is the last impression", this well said quote signifies that skin reflects the behaviour and persona of an individual. Few people carry acne or some kind of scars that directly affect their personality. Also, some people get worried about the appearance of age signs on their skin. Our Anti-wrinkle treatment has been practised for many years to help people eliminate frown lines and tags. This treatment can preserve your charming and young look without any anti-ageing cream.
Laser hair removal:
Removal of unwanted body hair can be a very inconvenient and time taking process. Why inconvenient? Because tweezing is painful, the razor can give you razor burns and waxing is again quite painful as and you may have to deal with skin allergies sometimes if you have sensitive skin. Body hair removal is not only a matter of concern for women but men as well. Our painless laser hair removal, the best skin treatment in Kolkata at Image targets the most common areas for hair removal in women including face, neck, arms, underarms, stomach, bikini area and legs. While in men the most common treatment areas are face (beard shaping), chest, shoulders, arms, stomach and legs.
Dermal fillers:
Our Dermal Filler procedure is specially done on the face for the treatments of wrinkles and facial contour causes by the best skin specialist in Kolkata at Image. It is done to fill out your skin to make it smooth and beautiful. At Image Clinic, we only associate with doctors and nurses who are well trained and have hands-on experience for this procedure.
Acne treatment:
Acne Scar is first visible as small pimples on the face and other parts of the body. Acne scars can be of different types. In the beginning, the scars may appear as only reddish marks on the skin. These blushes are easy to eliminate if treated at the correct time at Image Clinic. Eventually, the scars may start getting deeper and appear as blemishes or dark spots on the face. Sometimes acne bout may be really very severe and it may damage the skin cells and the best dermatologist in Kolkata for acne at Image eliminates the damage to the maximum extent.
Stretch marks:
Stretch marks can be challenging to treat and require specific procedures to minimize their appearance. The following stretch marks treatment solutions are available at Image Clinic:
Micro-needling Radio Frequency (MNRF)
Chemical Peels
Tretinoin Cream
Image's Advanced Stretch Mark Removal Treatment involves the best skin specialist in Kolkata, Image Clinic who decides the course of action in your best interest.
Mole removal:
Every mole treatment at Image Clinic that offers the best skin treatment in Kolkata is done by following strict and stringent protocols at every step. Treatment is done only by experienced dermatologists who have both skills and expertise to remove moles. We provide comprehensive consultation with the doctor and subsequently care and attention by the rigorously trained therapists as while most of the times the moles are harmless, there are a few which could be cosmetically unappealing or very rarely may become cancerous.
Skin lightening:
Advanced laser Skin lightening treatments at Image involves the use of US FDA approved Q Switched YAG laser technology. Every skin is different, and so is its response to treatment. Hence our doctors customize the skin lightening treatment based on your skin's specific needs to deliver the best results. Image Clinic, the ultimate result of the best skin doctor in Kolkata near me, offers advanced medical procedures for skin lightening that include laser toning (Q Switched YAG laser) and specialized skin peels.
FAQs:
1) What is HIFU treatment for?
High-intensity focused ultrasound (HIFU) is a relatively new cosmetic treatment for skin tightening that some consider a noninvasive and painless replacement for facelifts. It uses ultrasound energy to encourage the production of collagen, which results in firmer skin.
2) What is EMsculpt therapy?
EMSCULPT is a revolutionary new body sculpting procedure, available at Image Clinic Kaya skin clinic and the best skin treatment in Kolkata that lifts and tones without the use of surgery. In fact, the process is completely non-invasive. By building muscle and reducing unwanted fat at the same time, patients who choose this treatment can enjoy a noticeably more defined abdomen.
3) What is jawline contouring?
Nonsurgical jawline contouring is the best skin treatment in Kolkata at Image Clinic that uses injectable dermal fillers to add volume to the jaw, sculpting the contour of the lower face. While adding volume in order to achieve more definition may seem counterintuitive, the process is indeed effective.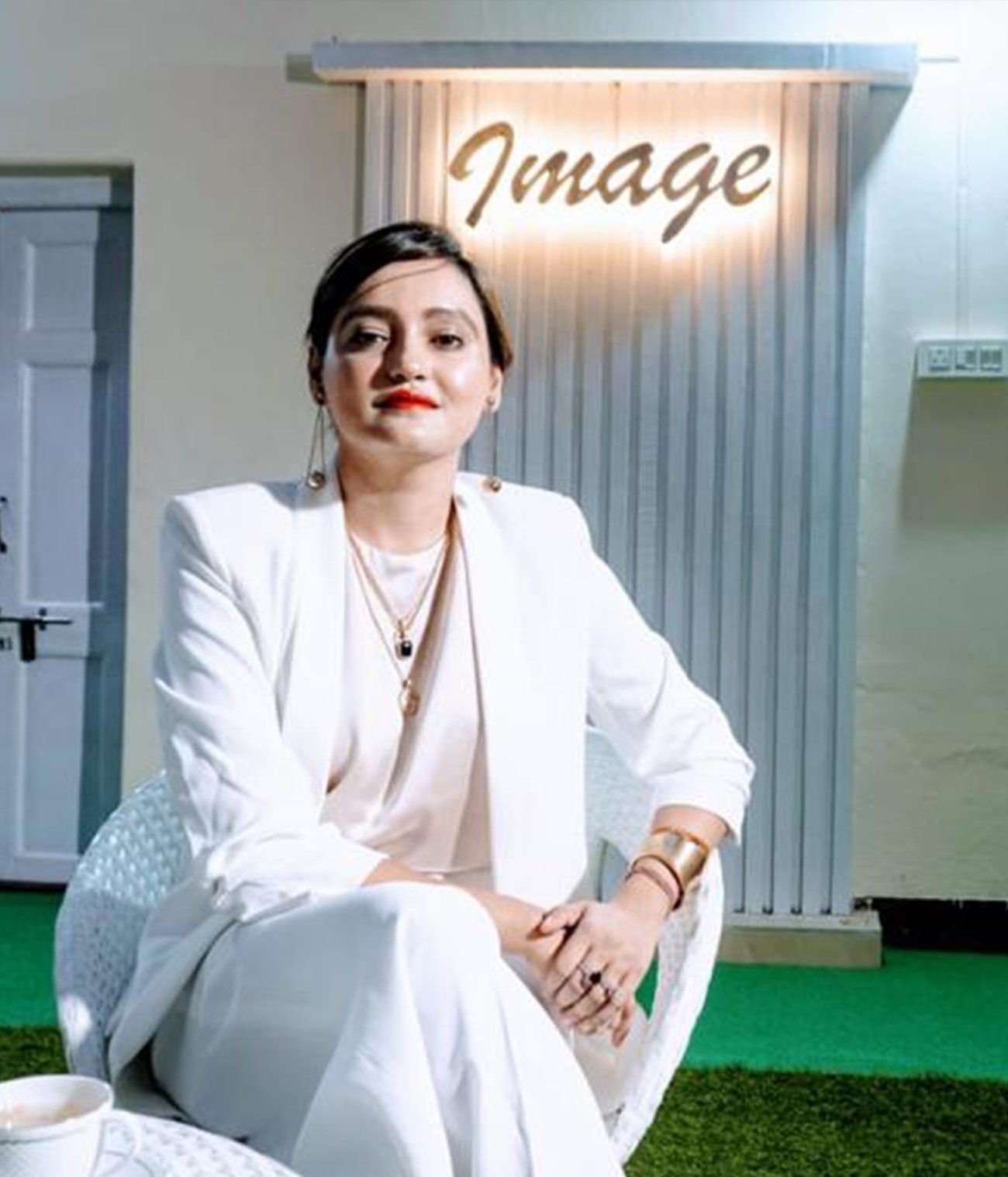 Smile Designing And Facial Aesthetic Expert